Search Engine Optimization
One size SEO, or Search Engine Optimization rarely has the desired result for most websites.  At Fulcrum Concepts, we work with our clients to understand their goals, what type of search terms they want to rank for, where they want to rank and  importantly WHY do they think these are the correct keywords to target.
Get in Touch
SEO Services
The type of SEO you need depends on your business and ranking goals, the type of business you are in, and your budget and expectations. One size does not fit all!
You can learn more about the different types of SEO  below.  We believe our best client is one who understands what we do and why we do it.  We are happy to provide a personalized SEO review of your website at no charge.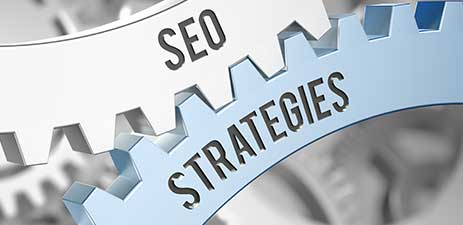 SEO Strategy and Planning
Once we understand your overall online marketing goals we will research and develop an SEO and brand strategy that fits within your marketing budget. We will go over our SEO research, based on your keyword concept goals, evaluate your competitors' SEO and create a custom SEO plan based on your budget & goals.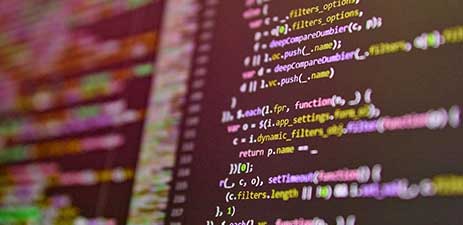 On-Page SEO is the foundation of our SEO strategy.  Things like proper H1, H2 … tags are important, Alt tags for images, page title, and meta descriptions all help a page rank better in the SERPs. More advanced SEO tactics like content structure, keyword ratios, natural writing, schema are usually needed to push a page onto page 1 in a competitive SEO campaign.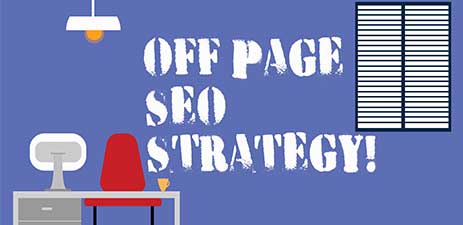 Off-Page SEO is about making sure your website and brand are seen across the web on credible web properties that are relevant to your products and services.  We use the most effective techniques to create great content that people and that search engines like and value.  We focus on quality and relevant multi media content and spread it across the internet on quality sites.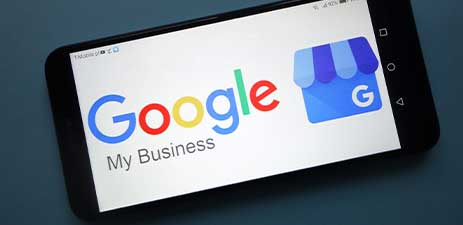 Local SEO focuses on ranking higher in search engine results for a specific geographic location, like a city, county, or even neighborhood.  For companies wanting to be found and get new customers in their local area.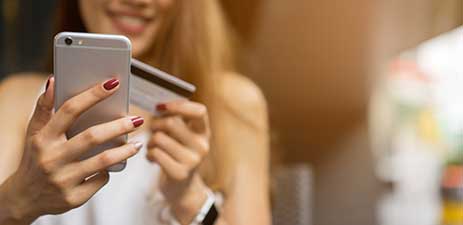 E-commerce SEO
SEO for an e-commerce site is similar to doing national SEO for a company.  You need good technical, on-page, and off-page SEO. In addition, a high-quality content strategy can greatly help get increased traffic and rankings.  Quality content increases the likelihood of getting natural backlinks, which leads to increased traffic and rankings.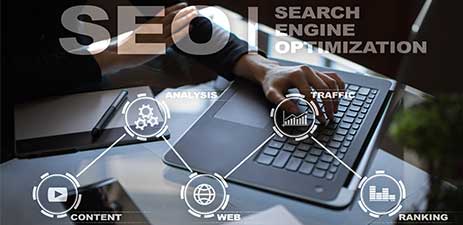 National SEO
National SEO is a strategy to rank over a large area of the country vs a smaller local area.  National SEO focuses on tactics to rank high in the search engine results pages (SERPs) across the web anywhere in the searcher's home country or area, no matter the location the search is conducted from.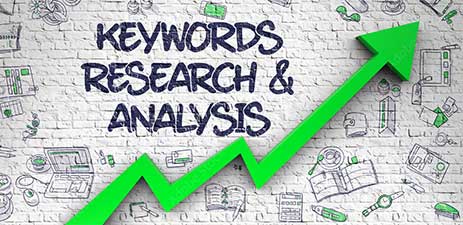 Keyword Planning and Research
We LOVE keyword research.  This is something we consider one of our superpowers as an agency.  Although we will not divulge all our methods, we can say that this is one of the most misunderstood parts of a successful SEO campaign.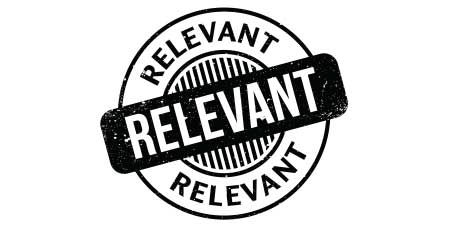 Topical Relevance
Although this seems like common sense to us, it is still amazing how many prospective clients come to us for an SEO evaluation of their site, and they have very little and sometimes no content, that tells the search engine algorithms or human visitors, what their site is about.  Getting this right is a critical first step to helping Google and other search engines understand and trust your site (which then puts you on the fast track to ranking higher).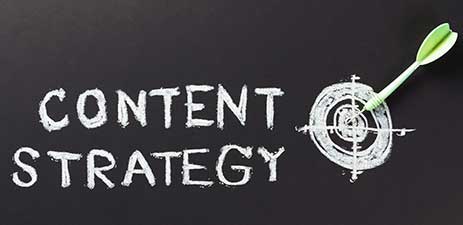 Content Strategy & Optimization
Having good relevant content and a strategy to keep your website fresh and up to date is helpful in SEO ranking.  However, just as important as ranking a website, it is as, if not more important, to have great content that your real human visitors will find valuable and helpful.  After all, aren't you really wanting to rank your site so that real live people find it, like it, and want to contact you about your products or services?
Answers to Common Questions about SEO
What is SEO?
Search engine optimization is the process of improving your website's visibility on various search engines.  Google is the most well-known, but there are many others including Bing, Duck Duck Go, and even YouTube.  There are many different types and styles of SEO. Which one(s) you use will depend on what you want to rank for.  For example, a local business wanting SEO to get local customers in the door is a very different campaign versus a national e-commerce brand wanting national online visibility.  Product vs. services v.s informational sites all use different approaches. A good SEO company or agency will help you formulate an SEO strategy that works for your goals and budget.
How does SEO work?
Search engine optimization (SEO) works by making sure your website is set up correctly, this is known as technical SEO.  It is important that you have good and relevant content organized in a specific way for the search engines, and ideally, other websites link to yours showing that it is trusted and liked.
There are two types of SEO: On-page and Off-Page. On-Page SEO involves optimizing a webpage's content so that it can rank higher in search engines based on its relevance to a keyword or phrase. Off-page SEO refers to factors like backlinks from other sites pointing back at a given website page.
This is just a high-level overview, there are over 250 ranking factors that Google looks at, some are weighed more than others.
What is Local SEO?
Local SEO is a type of SEO often times combined with digital marketing that focuses on the optimization of search engine rankings for geographic location-based searches. This includes optimizing all aspects of your online presence, including site content, social media profiles, reviews, and more to rank well in a local town or even neighborhood in a large city.
The goal with Local SEO is to generate leads from nearby customers who are actively looking for businesses like yours. By ranking higher in localized searches, you'll get found when someone types in "business attorney near me" or "auto repair shops near me" instead of having to compete against larger brands for visibility when someone does a broader search like "attorneys" or "car service". With this approach, it's entirely possible to outrank competitors who often times have huge advertising budgets.
Is SEO a type of Digital Marketing?
Technically, SEO is not a type of digital marketing. SEO stands for Search Engine Optimization, which is the process of improving your rankings in search engines by acquiring high-quality backlinks and optimizing the on-page optimization factors.
However, many Digital Marketing Agencies also do SEO, and some even specialize in SEO like Fulcrum Concepts does.
What's better – SEO or Google Ads (PPC)?
PPC and SEO are two different methods to drive traffic. PPC is more of a shotgun approach, while SEO is more like fishing with a net.
SEO is great for those who have the resources needed to invest in their website over time because it provides a longer-term traffic-building strategy that doesn't require you to continuously pay for results. Most SEO professionals can produce similar results with less investment than PPC professionals.
PPC is often a better option for those with limited resources or need quick results as it provides higher visibility results much faster than SEO in the short run.  It is more expensive over the long term.
In our agency we often will do both for customers, PPC to start, and reduce or stop PPC for keywords and areas that are ranking well.  This approach gives the best and results over time.
Is SEO a fit for my company or organization?
A lot of people ask if SEO is going to work for their company and provide a ROI. There are many factors that will determine if SEO a valid option for your organization.  One way is to know your customer value and acquisition costs.  Then look at the competitioin for keywords you want to rank for in the area you want to rank.
Using that information, based on past experience an SEO company can estimate the effort to rank for specific terms in target areas, the time expected, and back in your Lifetime Customer Value vs Customer Acquistion costs using SEO to make a determination of ROI.  
There are other valid reasons for doing an SEO campaign as well including incresed comapny/brand visibility when people search for what you do.  If your competitors show up on the first page of Google and you are not visible, that could be a factor with who your prospects ultimately choose.  The younger the demographic (40 and under) the more the rely on online reviews to make purchasing decisions.
 What is an SEO expert?
At Fulcrum Concepts, our SEO experts absolutely live, breath and sleep SEO and online marketing.  They are connected with the SEO community, always learning and improving their craft.
Becoming an expert at SEO takes commitment, time in years, working with a more experienced SEO consultant to learn, and not being afraid to test, practice, experiment, and test some more until they are confident in their skillset.
Advanced SEO practitioners also realize that what works today may not work tomorrow, sometimes a core Google update is nuances, other times they go a bit heavy handed and then in the next update back off a bit (very normal).  Having years of experience and understanding how Google thinks and staying on top of what works vs. the online watercooler gossip is also a very important trait.
If you want a free SEO evaluation of your website by one of our expert SEO consultants, please get in touch with us and we will get the ball rolling.
Our Latest Projects
Below are examples of some of our recent and ongoing project at our agency.  We keep our clients names confidential as they do not enjoy spam and sales calls, but love sharing results.
Multi Town #1 GMB Rankings
Our client is in the title insurance business.  We created a new website for them and have them ranking for their desired keywords in multiple towns in a highly competitive area. They said they paid for our services and then some from one new large client that got in the beginning of the year.
Major City Local SEO Rankings
We created a new website for a masonry company and ranked them in Google Business in top possitions in neighborhoods in a major East Coast city.
Construction and Remodeling Company Local SEO
We took over and created a new website designed for local SEO for multiple services for a residential housing contractor's site and are working with them on a multi-town local SEO campaign.
Want To Work With Us?
We treat every client with respect and strive for the best results possible using best practices and the experienced we have gathered during our 10+ years in business.  Whether a client is a small local business needing Local SEO or a national e-commerce site needing advanced SEO, we love our clients and get true joy in seeing a campaign progress and increase ranking and profits for our clients.